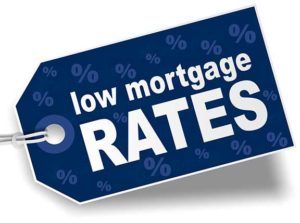 There's is always a lot of "free" advice out there for home buyers.
The housing market is changing all the time, and if you've just begun your search for a new home in the San Gabriel Valley, including Diamond Bar, Chino Hills, Pomona, Claremont, Rancho Cucamonga and the surrounding areas you need to remain wise to mortgage issues — and how they'll affect you during your search for a home.
In order to help you as a home buyer land your dream home in the second half of 2016 the Ty Wallace team has done their homework for you to come up with a short list of best advice for first time home buyers needing mortgages.
IF you're a buyer looking to close this year we recommend you keep an open mind about the market.  Be pre-approved and prepared to move quickly when you find a home that meets your needs. Right now, there is fierce competition among buyers because of low interest rates and high rental prices.
#1 on our List:
Home Buyers Should Begin Search Early
This is the A#1 tip that our team has come up with says Ty Wallace real estate agent with Coldwell Banker, is to begin your home search EARLY. One of the best ways to do this is to get pre-approved for a mortgage.
"This way you're likely to get a better price and a better mortgage rate on the home you really want" —says Ty.  Pointing out that there's more inventory available relative to the number of sales in the off-peak months.
More than 85% of buyers who plan to purchase in the next 12 months intend to buy in the summer of 2016, according to the most recent surveys. With roughly 50% more listings inventory relative to the number of potential home sales expected in January and February of 2017, buyers who start their search early face less competition with nearly the same number of homes.
#2 on our List:
Home Buyers Must Comparison Shop for Mortgages
Our #2 tip, says Ty,  "work as hard on the mortgage as you do on finding that perfect home.  This is a great investment of your time and will pay dividends over the life of your mortgage."  You should never assume a 30-year fixed mortgage is best for you.
Mortgage rates are expected to reach 4.65% by the end of the year (while prices are predicted to rise 3% year over year and lots of home buyers in this market aren't aware of all the options in mortgage products affecting what you will pay over the life of the loan.
A lower interest rate can make the difference in qualifying for a loan to buy your special home—not to mention saving you thousands over the life of the loan. So make sure to shop around!
Even before you start your home search, preparation is key. You will want to know your credit score and organize your documents.
Here are some of the documents you will need to begin:
W-2 forms from the previous two years, if you collect a paycheck.
Profit and loss statements or 1099 forms, if you own a business.
Recent paycheck stubs.
Most recent federal tax return, and possibly the last two tax returns.
A complete list of your debts, such as credit cards, student loans, car loans and child support payments, along with minimum monthly payments and balances.
List of assets, including bank statements, mutual fund statements, real estate and automobile titles, brokerage statements and records of other investments or assets.
Canceled checks for your rent or mortgage payments.
From down payments to mortgage prequalification to understanding the type of house that will meet your needs and satisfy your wants, a Coldwell Banker Agent can help you make sure have your financial ducks in a row and your expectations grounded in reality when preparing to buy a house. Find an Agent near you.
#3 on our List:
Home Buyers Should Consider New Homes
New home construction will ease the housing crunch.  However, many people just rule out the option of buying a "new home".
Ty recommends the home buyers keeping an open mind when searching. New homes on the market are expected to grow in 2016, resulting in a 16% increase in new-home sales. Lack of awareness among home buyers about new homes means you're likely to encounter less competition. To find new homes communities in Los Angeles county and the surrounding areas, see a new home directory here or ask Ty Wallace and his team by requesting personal and customized email alerts.
While new homes are typically more expensive, you will get warranties on the structure and all appliances—so you're not likely to get stuck with any repair bills with a newly built home.
The biggest issue expected to hold buyers back this year is an inability to find a home in their price range.  So, don't forget #1 on our list and start your search early.
Article written my Mark Baugh at MGB Design.