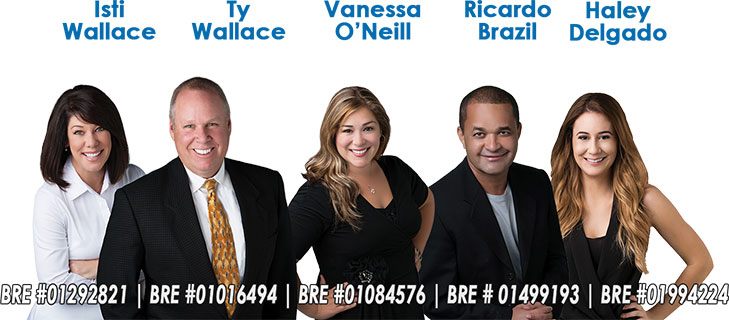 5 Star Realtor with deep ties to local communities
Since 1989, I have worked hard to represent clients buying and selling properties throughout the East San Gabriel Valley, North Orange County, and West Inland Empire and ensure they achieve maximum satisfaction from their real estate transactions.
"Clients Come First"  This is the backbone of my business model.  A professional and successful real estate career  encompasses many factors, some of which are : intimate local knowledge of the community and housing market, marketing prowess, high moral standards and integrity, being readily available to my clients, and top tier negotiating skills.
Being a superior realtor requires being a great listener.  My business is to represent my clients' needs, needs that are absorbed by listening to my customers.  My success in making needs come true sometimes requires forthright and honest advice- advice my clients can trust.  Advice that comes with the experience of 26 years of full time service and over $440,000,000 in sales.
Keeping up with the latest technology has provided me with being able to do my job faster and to handle my customer's needs more efficiently
As a life-long resident of this area, I find myself uniquely poised to give clients an insider's view of our local communities. I was born in Diamond Bar in 1964 and maintain close ties there through my parents, who still reside in Diamond Bar. I bought my first home in Chino and now live in Phillips Ranch with my beautiful wife and two daughters. My older daughter attends University of La Verne and does Dressage horseback riding, and my younger one is in elementary school.
Education & Professional Achievements
After graduating from Walnut High in 1983, I went to Cal Poly Pomona and earned a Bachelor of Science in Finance, Real Estate, and Law in 1989. That same year I began my real estate career at the busy corner of Diamond Bar Blvd and Grand Ave in Diamond Bar CA. I earned my brokers license, which enabled me to handle property management and to have my own office. I'm still at that same location where my career began and I feel grateful for my wonderful clients and the progress I've made every day. I have a 5 star rating on Zillow and many excellent reviews from satisfied clients.
My sales record over the past 26 years puts me in the top 1 percent of realtors nationwide. Here's the breakdown:
1990: 21 homes sold: $3,199,650 in volume.
1991: 22 homes sold: $4,304,650 in volume.
1992: 27 homes sold: $3,612,450 in volume.
1993: 43 homes sold: $6,300,000 in volume.
1994: 44 homes sold: $6,426,350 in volume.
1995: 32 homes sold: $5,122,381 in volume.
1996: 35 homes sold: $5,501,440 in volume.
1997: 35 homes sold: $6,211,100 in volume.
1998: 50 homes sold: $9,180,160 in volume.
1999: 71 homes sold: $11,415,770 in volume.
2000: 93 homes sold: $17,101,350 in volume.
2001: 77 homes sold: $16,529,640 in volume.
2002: 90 homes sold: $20,840,350 in volume.
2003: 63 homes sold: $20,198,350 in volume.
2004: 56 homes sold: $25,169,900 in volume.
2005: 39 homes sold: $22,153,870 in volume.
2006: 54 homes sold: $32,005,775 in volume.
2007: 40 homes sold: $24,994,730 in volume.
2008: 47 homes sold: $21,663,200 in volume.
2009: 58 homes sold: $23,903,600 in volume.
2010: 48 homes sold: $20,963,640 in volume.
2011: 55 homes sold: $25,257,668 in volume.
2012: 67 homes sold: $27,147,200 in volume.
2013: 69 homes sold: $34,766,809 in volume.
2014: 74 Homes Sold, $38,160,387 in volume.
2015: 82 Homes Sold, $43,667,208 in volume.
2016: 74 Homes Sold, $42,534,140 in volume.
Leisure & Hobbies
When I'm not busy assisting buyers and sellers in achieving their real estate goals, I enjoy spending time with my family at our river home on the Colorado River in the Parker area and at our cabin in the Moonridge area of Big Bear. I enjoy boating, off-roading, casual golfing, and dove and quail hunting or just plinking in the desert. When we're in town, we root for the Ducks and the Angels with our season tickets.
I'm an avid auto enthusiast with a particular interest in Corvettes. I have a 1961, a 1971, and a 2016 Z06 Corvette. However I try to be an equal-opportunity collector and I also have some big cars and trucks in the collection too. I have a 1966 Cadillac Fleetwood, a 1965 Chevy long bed with a straight 6 and 3 on the tree and a 1972 Chevy Cheyenne Super 20 long bed with a 402 ci big block in the collection. I would love to add even more classic cars to the fleet but fortunately my wonderful wife helps keep the collecting impulse under control.
Giving back to local communities through donations to music programs at local schools and sponsoring local sports teams is also very important to me and my family. The Cal Poly Alumni Association, American Heart Association, Cystic Fibrosis, Boys Republic in Chino Hills, Greenpeace, NRA, and Multiple Sclerosis Society are some of my favorite groups to support.
River House & Big Bear House
Classic Cars
Family
[coupon1]