Let Ty Wallace guide you through every step of the home selling or home buying process.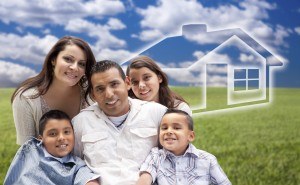 Moving can be an exciting prospect as well as a stressful one. Fortunately, you can get help with the home buying and/or selling process from expert local realtor Ty Wallace. Ty is among the top 1 percent of realtors nationwide in terms of productivity, so you can rest assured he will do whatever it takes to bring your real estate search to a satisfying conclusion. Here are some of the key activities Ty can assist with.
Putting Your Current Home on the Market
If you want to get the best possible price for your home, you need to take several important steps before putting it on the market:
Consider Repairs & Improvements: If your home is in need of any repairs or could benefit from any improvements, you need to make a decision as to whether you want to make the changes yourself or let the new buyer do it. Ty can help you understand the potential impact of various updates on your homes' value and selling price to help you make this decision.
Clean, Declutter, & Stage: When potential buyers come to see your home, you want them to be able to imagine living there. In order to help them visualize their new life, you will want to depersonalize the home as much as possible. You will also need to give everything a thorough cleaning, purge overstuffed closets, and remove bulky or unnecessary furniture to help make the space look bigger. You may even want to consider hiring a professional home stager to make your property look really irresistible.
Set a Price: Another important step to take before putting your home on the market is setting the right price. Ty is an expert in this area and can help you set a competitive price that is in line with recent sales in your area. The goal is to set a reasonable price that invites quality bids, not an excessively high price that invites underbidding.
Court Those Buyers: Finally, Ty will help you find the perfect buyer for your home, using his extensive network of contacts and his marketing skills.
Finding Your New Dream Home
Whether you are looking to upgrade to a larger home for a growing family or just need to relocate for work, Ty can help you find your dream home and assist with the following activities:
Setting a Budget: Often, it's best to wait until your current home has sold before really looking for a new one, because you'll have a much more concrete idea of your budget. Even so, you can start the process at any time by getting in touch with mortgage brokers to find out how much credit you qualify for. Ty can connect you with reputable brokers.
Defining Needs and Wants: By prioritizing the features you absolutely must have in a home, you can help your realtor narrow down your options for your new home. The more detailed you can be in the home and neighborhood features you're looking for, the less time you'll spend looking at homes you don't love.
Looking at Homes: Ty knows our local areas extremely well, having lived here all his life, and he can often provide valuable insights about communities that you won't find on paper. He'll be happy to set up home tours for you and show you around our local area.
Sealing the Deal: Ty can of course represent you in negotiations with the seller and help you seal the deal on your new dream home at a price you're satisfied with.